Playa del Carmen Immigration Office or INM Office (Instituto Nacional de Migracion): this is where you will process your residency application, if you are moving there. In this article we tell you all you need to know about the office.
Playa del Carmen Immigration Office
Procedures
You can process the following procedures at the Playa del Carmen immigration office:
Canje (Temporary and permanent residency)

Renewals

Change of condition

Regularizations

Card replacement

CURP
To read more about immigration procedures, check out our blog at https://immigrationtomexico.mx/blog
Location
The office is located at Ave. Constituyentes and Avenida 95, 77710 Playa del Carmen, Quintana Roo. Find it on the ground floor. There is a small canopy outside to shelter those waiting from the sun.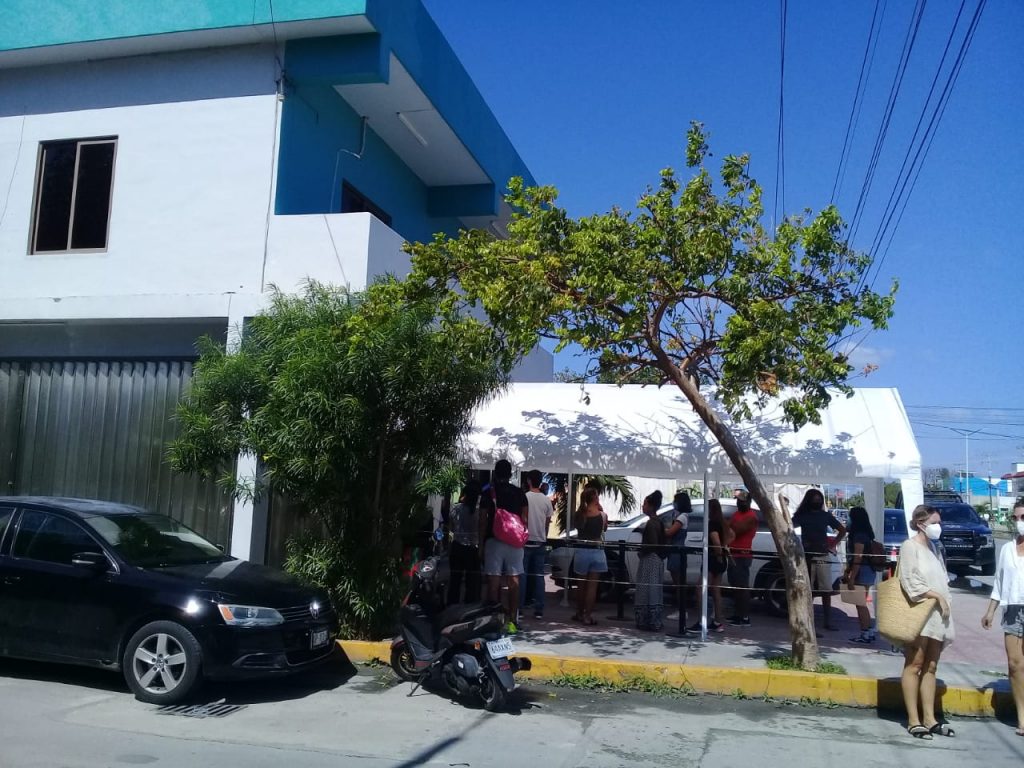 Opening Hours
The office opens from 9 am – 1 pm Monday to Friday. However, they grant access at different times for different procedures.
Any immigration procedure from 9 to 1

Pick up resident cards from 3.30pm to 4.30 pm (some may also be given out at FILIACION)

CURP from 9 am to 1 pm
Protocol
You must wait outside for your turn. There is no indoor waiting area and it is usually hot in Playa del Carmen, so bring sun protection and water. Once inside and depending on your procedure you will have to submit your passport and record your entry. You will also have to sign out upon leaving. Don't forget your ID upon departure. You might receive a number or simply listen out for them to call your name. You cannot use your phone once inside the office.
Useful Advice
This location is on the ground floor making it more accessible for the differently abled. However, there is no indoor waiting area, and waiting times can be long. There are cafes and restaurants nearby, and an Oxxo convenience store. Some prefer to wait across the street.
The staff generally do not speak English; it is your responsibility to speak Spanish or attend with someone who can translate for you.
Make sure to bring all your documentation for every visit. They may ask you to return another time, depending on how complete your paperwork is. Check the Mexican government website for more information: https://www.gob.mx/tramites
Close to the INM, there are offices that provide photocopying, printing, PC use and other services, in case of need.
If you are our client, we will accompany you to the office for visits, assist you with paperwork, translation, and attend the office on your behalf for minor transactions, reducing the time you spend there.
** Please note that this is a guide. Conditions will vary between applicants. We welcome feedback about your experience so that we can keep our content updated.
For a quote or more advice on immigration to Mexico, email Adriana Vela at info@immigrationtomexico.mx.